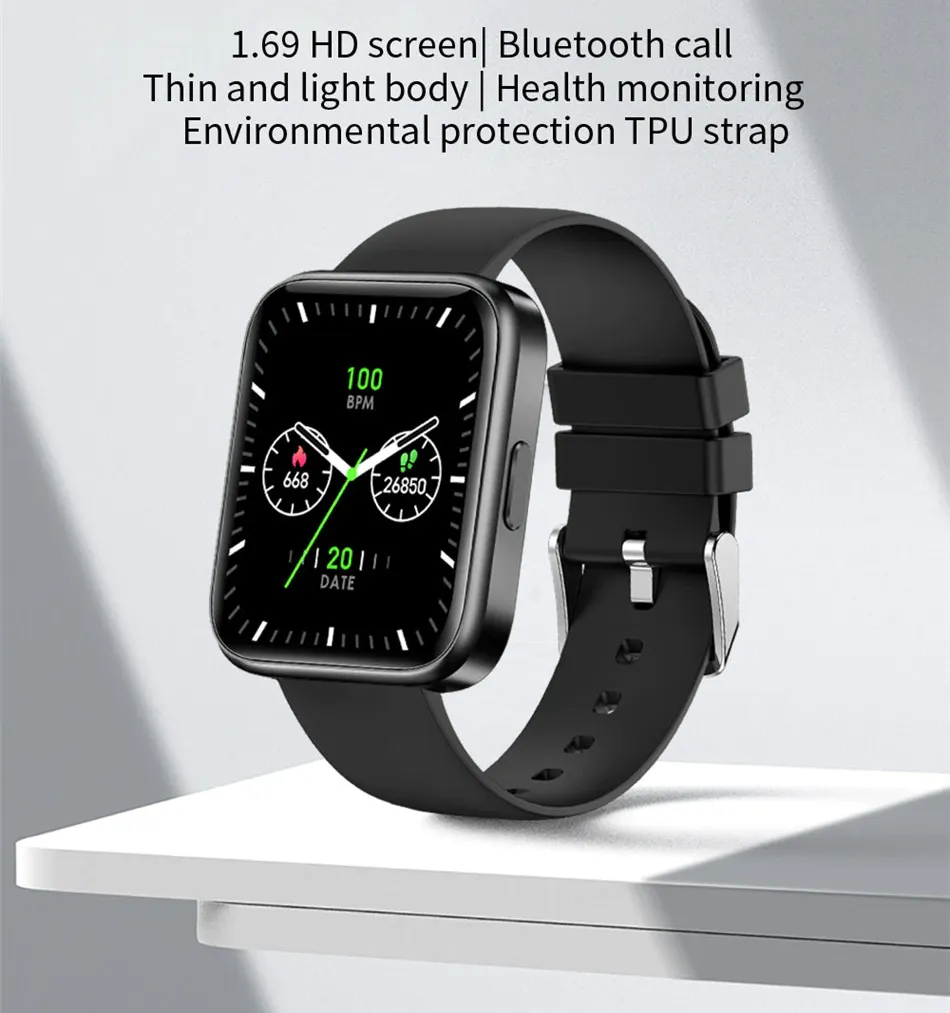 Full HD
Swipe with your fingertips, you can touch the full screen at will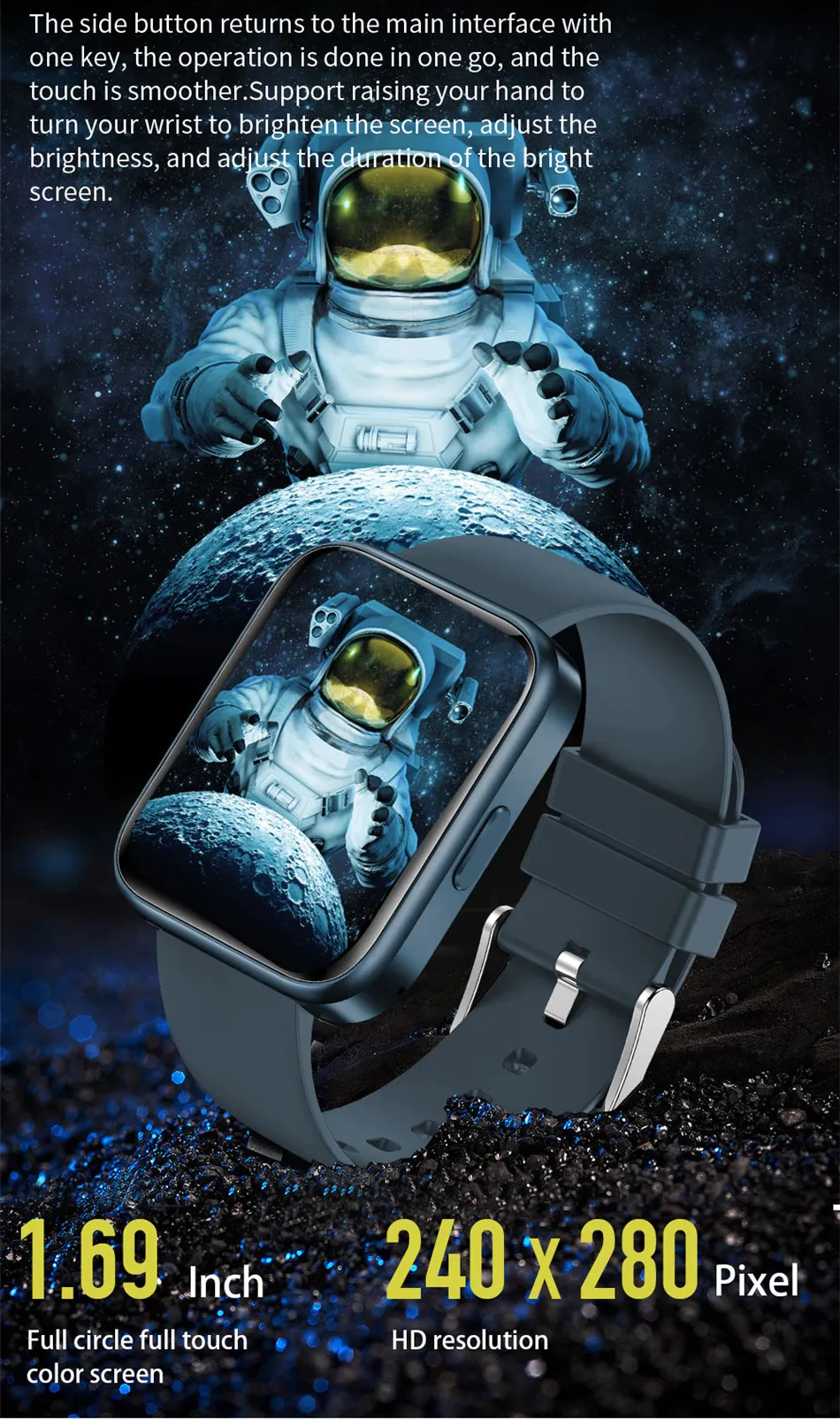 The combination of the toughness of the metal and the magic lens is a natural fit.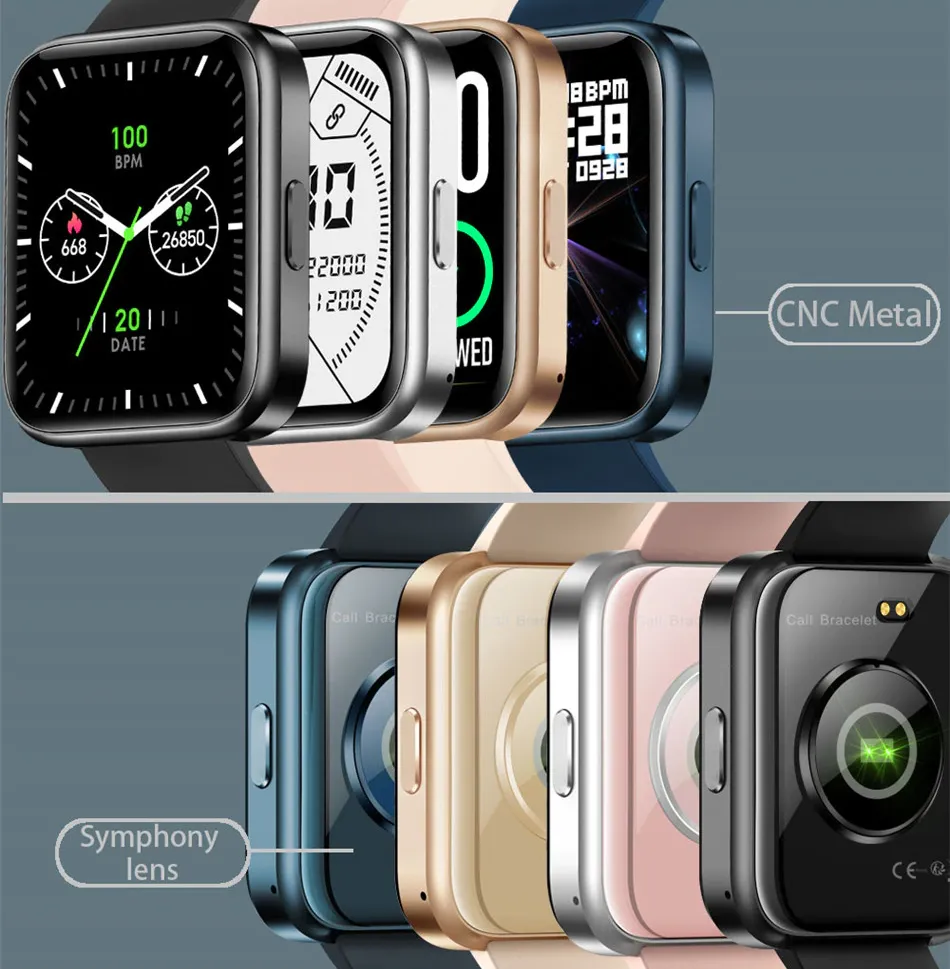 24-hour Heart Rate Monitoring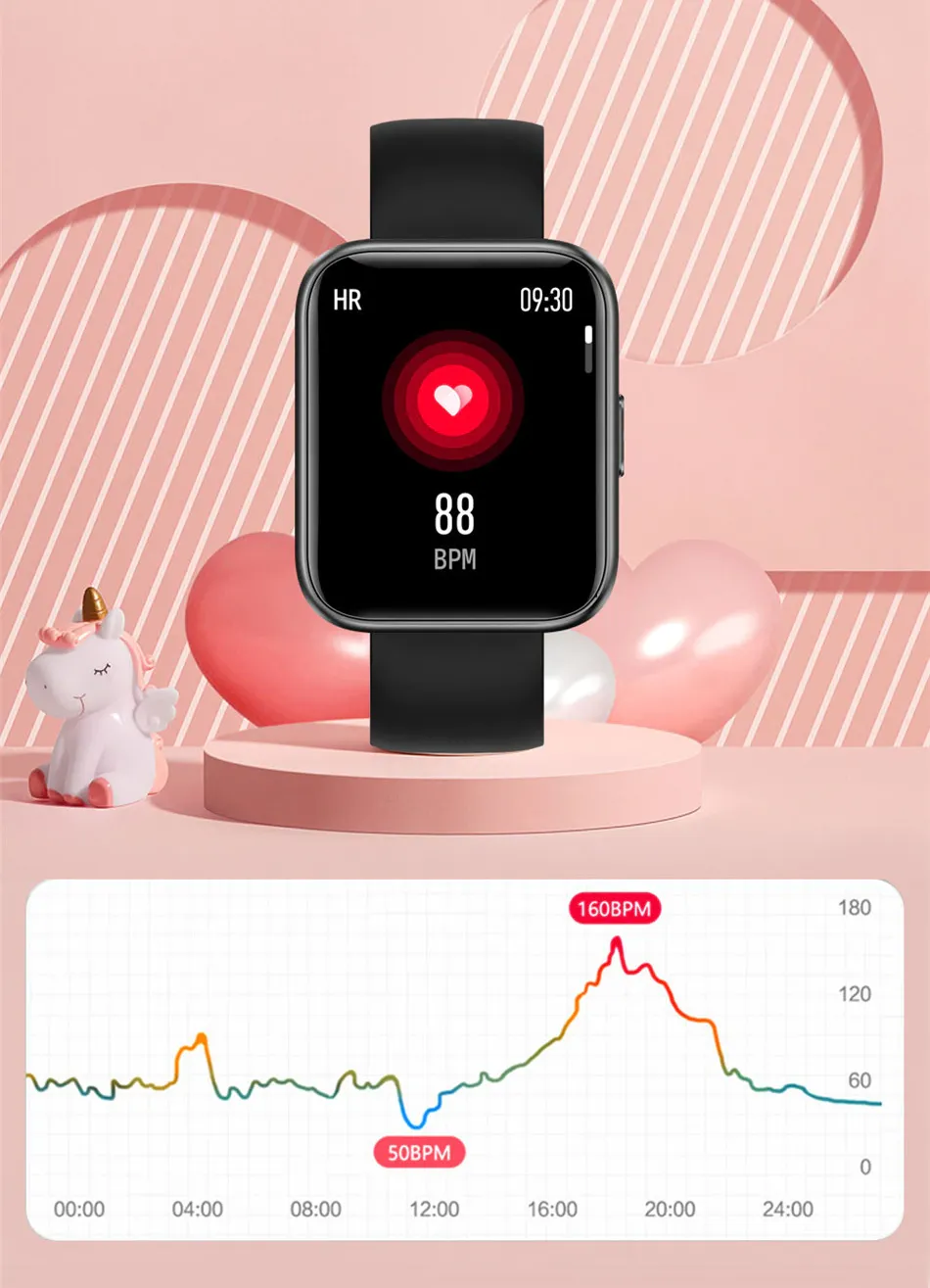 Bluetooth Call and Message Alert
This smartwatch supports answering calls and dialing numbers directly on the watch via Bluetooth connection from your mobile phone. You can also add up to 8 contacts to your watch as emergency contacts so you can contact them directly from your wrist watch. The smartwatch android can be synchronised to receive notifications from social apps such as Facebook, WhatsApp, Twitter, LinkedIn, Instagram, Line, Skype, Gmail and SNS.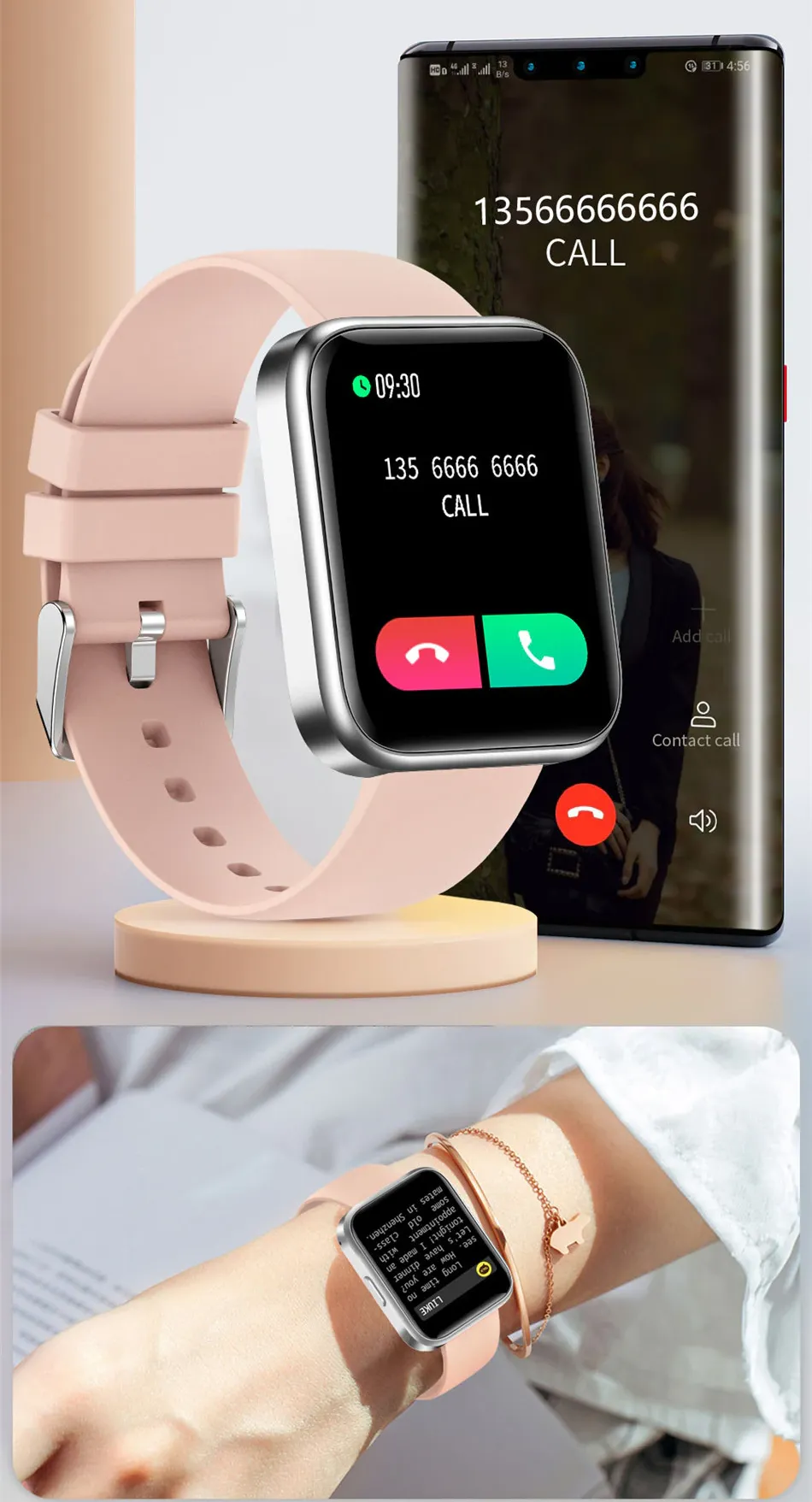 Multiple Sports Modes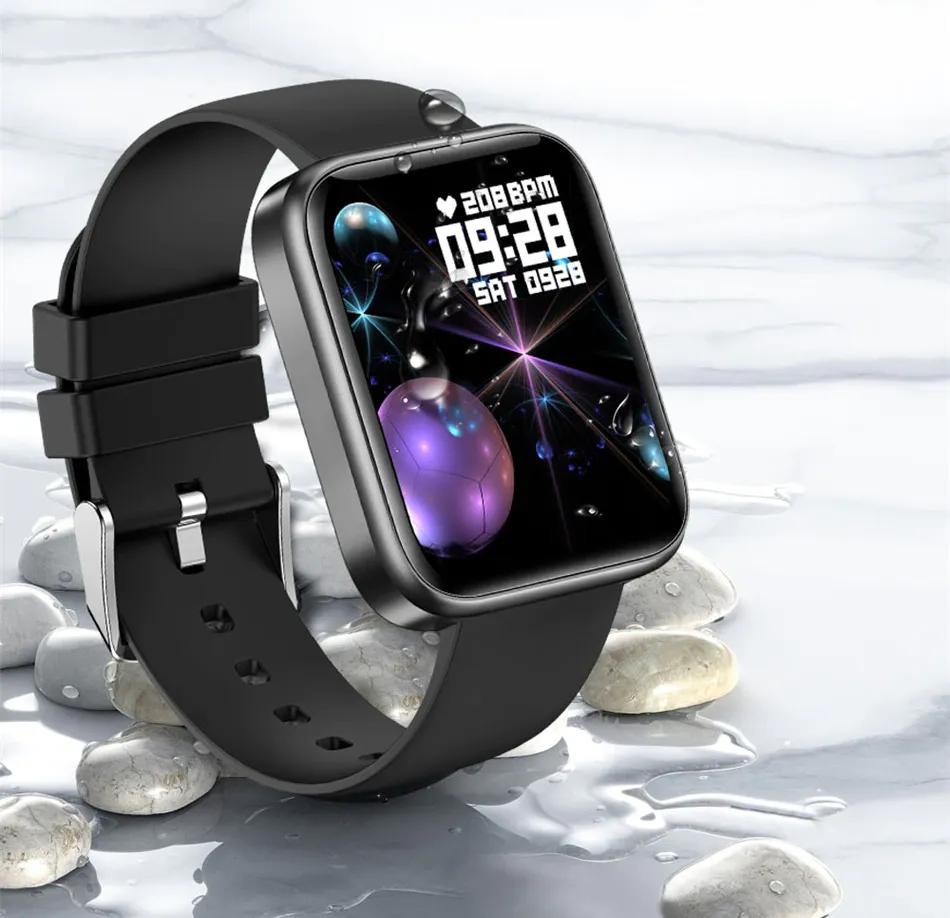 Battery Life and After-sales Guarantee
USB cable with magnetic port, you can easily and quickly connect your smartwatch for charging. 220mAh capacity, low power consumption design, longer lasting life.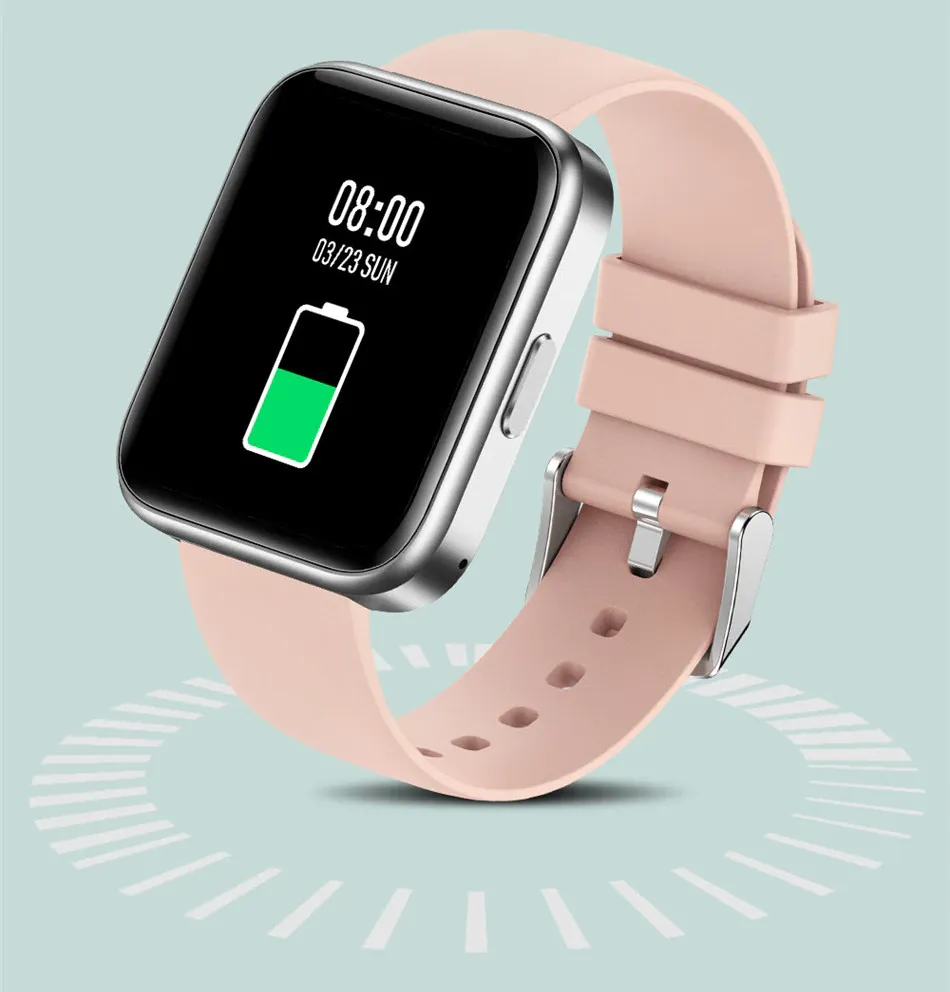 How to connect the smart watch to your phone?
This smart watch can work with most iOS 8.0/Android 4.4 or above and Bluetooth 4.0 or later smartphones. The app name is Da Fit . Please install it in your smartphone first, then connect the watch to your smartphone through the app instead of through your phone's bluetooth list to reach the complete functions.
Steps: Download the 'Da Fit' app in your smartphone (you can scan the QR code in user manual or search 'Da Fit' in App Store)<Turn on the Bluetooth of your phone<Go to 'Da Fit' app < ADD A Device < search the device named 'V30'<tap on 'V30' < Finish to connect.
USE WATCH TO MAKE ANSWER CALL
Pair with the "V30" to open the bluetooth call and music play. ( Turn on the call function on the watch then go to the Bluetooth setting of the phone and find the "V30" to connect)
About Audio Bluetooth:
-- Bluetooth calls (dialing, answering, rejecting) can only be made after audio Bluetooth is linked
-- The Bluetooth connection distance should not exceed ten meters.
-- When making a call from your watch, you can choose to answer it with your watch or with your mobile phone
-- When making a call from mobile phone, the watch will also display the call
-- This watch also supports media audio,and default is on. When you play youtube, the sound will play from the watch. You can turn off Media audio: Turn on the Bluetooth function of smartphone -- Paired Device -- V30 -- Click the settings Icon on the right -- Turn off media audio